IVAM Research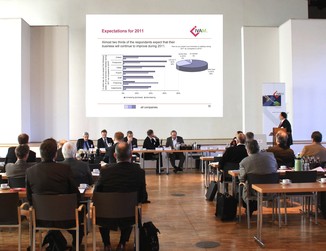 Downloads
The division IVAM Research collects and disseminates economic data and conducts studies on technical topics and cross-cutting issues with a relevance for the high-tech industries. Our published studies embrace topics like application and market trends, cluster development, entrepreneurship, human resources, standardization, or intellectual property.

Once a year, we perform a broad economic data survey in the microtechnology, nanotechnology and advanced materials industry throughout Europe. This way, we can keep you and the public up-to-date on the business climate and current technology and market trends.

The IVAM Executive Panel is our trend indicator for these industries. Several times a year, we ask business experts on their opinion on current discussions on business development or the state of the economy.

Above that, IVAM Research carries out contract research on behalf of companies, research organizations, or public institutions. For instance, we carry out market analyses and develop marketing concepts, or create cluster development concepts for clients in the area of economic development and economic policy.