Which AI tool is suitable for which challenge?
At the next virtual meeting of the IVAM Focus Group Marketing, we want to deepen the topic of our last workshop and compare suitable and less suitable AI applications for marketing, sales, and corporate communications. Additionally, a best practice presentation for creating a marketing campaign using ChatGPT will be presented.  
October 18, 2023 from 2:00 pm - 4:00 pm (CEST), Zoom Meeting.
During the session, we want to evaluate who is successfully using which tools and prioritize their use. We would like to include the cost-benefit ratio but also the risk assessment regarding IP security for high-tech SMEs.
Best practice experience report: campaign planning with ChatGPT
Which AI tools are currently most widely used in the industry?
Sharing experiences and recommendations
What are current challenges in this regard?
Planning of follow-up meetings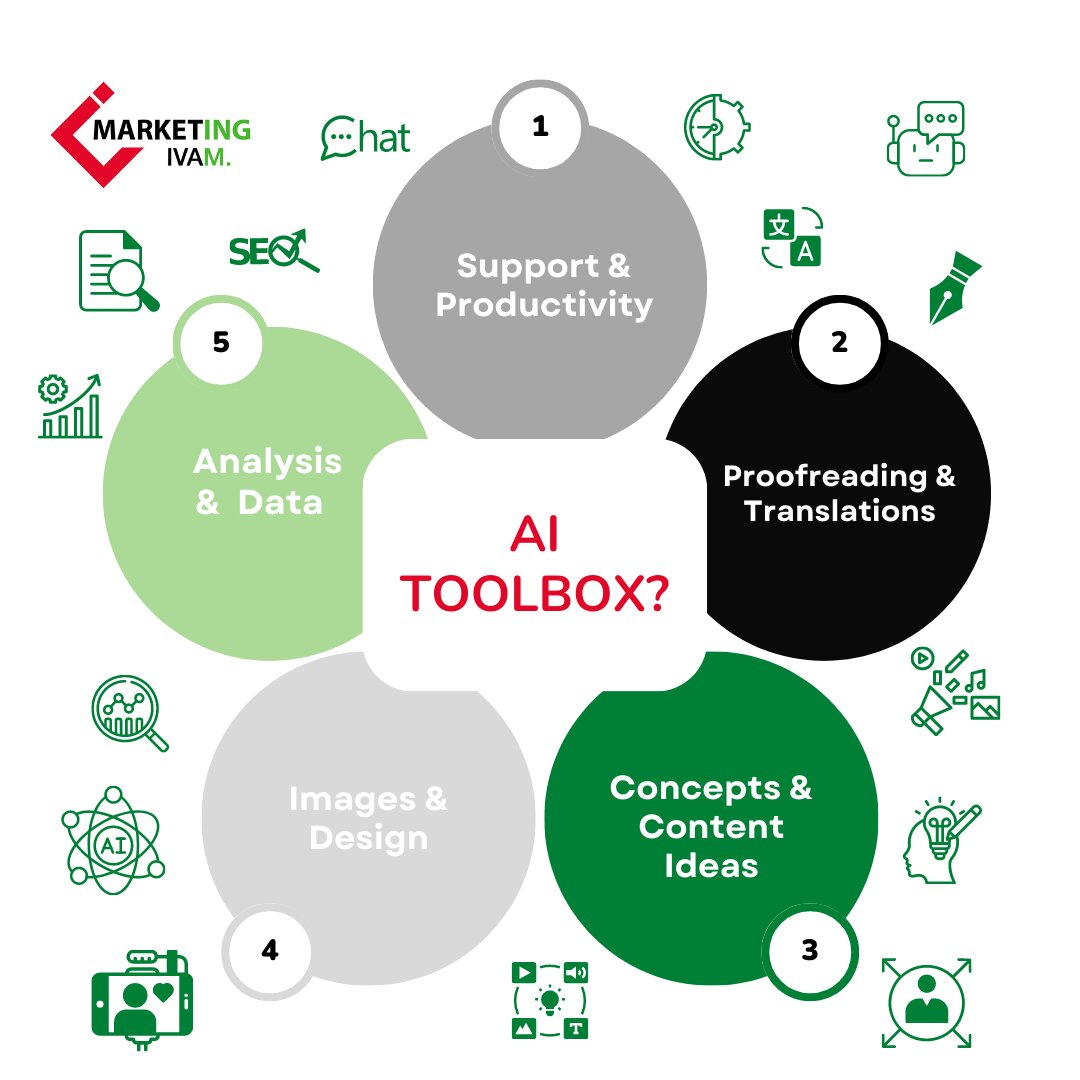 Exchange of experiences and joint recommendations
We ask all participants to email us before the session at marketing@ivam.de to let us know which tools they are already using and which they would like to use, or which need discussion. We will then be happy to include these in the queries. The meeting of the marketing group will take place on October 18, 2023 from 2:00 pm - 4:00 pm (CEST) via Zoom.
Attendance:
Attendance at focus group meetings is free of charge for IVAM members. Non-members may attend three times for a fee. The administrative fee of 50,00 € (plus VAT) is due even in case of non-participation. Of course, the nomination of a substitute participant is possible at any time and without additional costs.
About the IVAM Focus Group:
In the IVAM Focus Group Marketing, responsible persons from the areas of marketing, business development and management from the IVAM network discuss current issues and sensible B2B concepts together several times a year. Together, strategies and concepts are developed to better incorporate customer needs from different application areas of microsystems technology, nanotechnology, MEMS, photonics, sensor and measurement technology as well as organic and printed electronics. Central aspects are an open exchange of experience, information relevant to the target group and the creation of synergies. The topics are always based on the specific needs and resources of high-tech SMEs from the B2B sector and are developed from within the group.