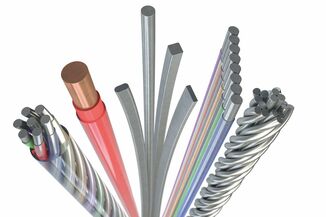 Source: Sandvik
14.05.2020
Sandvik has a long history within materials evolution and is a world leader in the development of stainless steel with exceptional corrosion and fatigue resistance. These innovative attributes are directly transferable to precision medical wire production. Today also precious metals are added to the medical wire-materials portfolio.
From consumer electronics to pacemakers
Fine wire products for the consumer electronics market were the primary focus for Sandvik's production unit in Palm Coast Florida in the late 90s. The stringent surface finish and coating quality prerequisites for serving the micro-electronics industry translated extremely well to the medical industry. Sandvik's first foray into fine wire manufacturing for the medical device industry was for a cardiac pacemaker application.
Wire-based instruments in medical technology
Today, Sandvik's precision wire products are used in a variety of applications to sense, stimulate or transmit signals throughout the body. These products are found in many different body systems such as cardiovascular, nervous systems or gastrointestinal. Wire-based instruments are commonly used to assess and/or treat problems such as coronary artery blockages or motor control function such as epilepsy. The evolving need for new and better precision wire materials and configurations for these devices certainly keeps Sandvik's long innovation history alive both today and for the future.
Contact: Jörg Karweg, Sandvik
joerg.karweg@sandvik.com