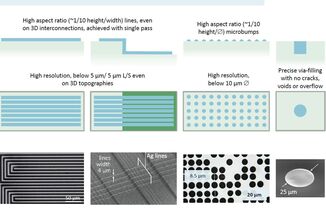 01.07.2022
XTPL can deliver and supports research and industrial solutions for ultra-high precision application with their printing technology for fine features and display applications like Quantum Dot printing.
With their technology you will get the great benefit of printing materials with a huge range of viscosity up to 1 000 000 cP in different use cases. Line width printing down to 1 µm has been shown already. The often-discussed use of a single nozzle printing system (Delta System) can be compensated by building a customized multi nozzle system (Epsilon System).
Printing Quantum Dot materials with high precision
With the systems different silver and copper pastes which are available on the market or self-defined have been used already. The system did also show the capability of printing QD materials for display applications. The below picture should only stand as an example of prints with the technology of XTPL. It does not show all capabilities.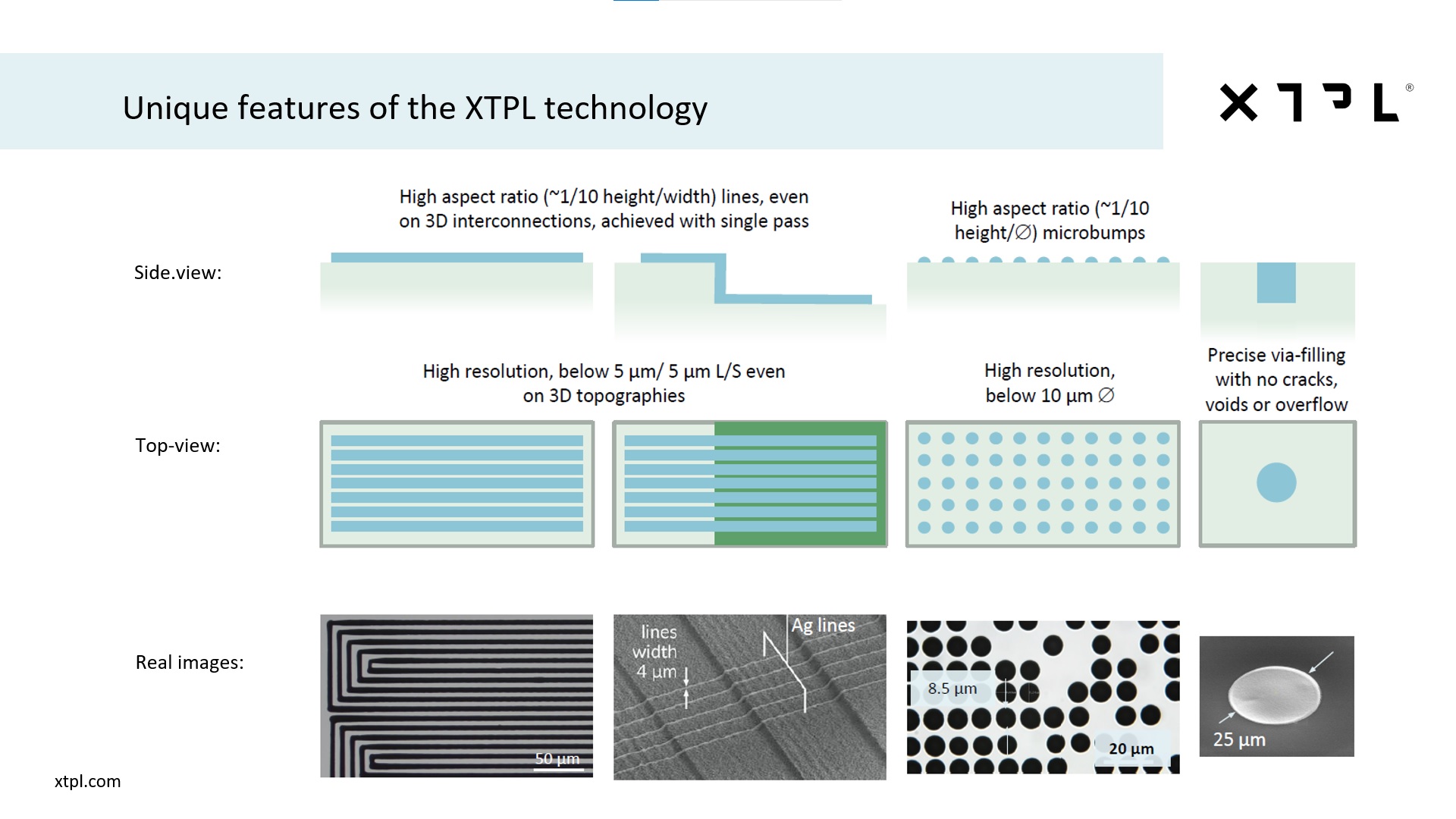 merconics GmbH & Co. KG has high knowledge base and activity within the printed electronics market and does support XTPL since 2022. With a huge network and partnership of different OEM's the company can support customers with the right solution in printing and related post processing applications if needed.
In summary this ultra-precise technology can print geometry dimensions between 1µm to 100µm in a single path with a viscosity up to 1 000 000 cP.
Contact: Uwe Kriebisch, merconics GmbH & Co. KG
uwekriebisch@merconics.com